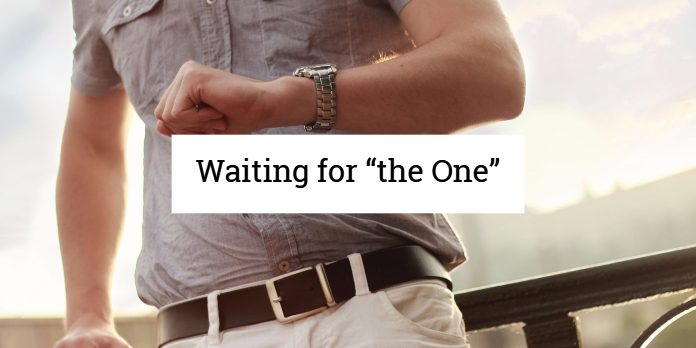 We are in England where the headlines this weekend have been all about Senator Obama's recent meetings with British leaders. If he were running for Prime Minister here it looks like he would have a good chance of winning!
John McCain's campaign staff members have been complaining about what they see as a media bias in favor of Barack Obama. According to several published reports, they refer to the presumptive Democratic nominee as "the One." There is some obvious sarcasm at work here, but I cannot help but think of the very non-sarcastic question posed to Jesus by John the Baptist's disciples, in Luke 7:20: "Are you the One who is to come, or are we to await for another?"
Let's be clear about it. Senator Obama is not "the One." Nor is Senator McCain. We must wait for another—the return of the One who came to Palestine many centuries ago. He, and he alone, is the One who can deliver on a promise of a righteous leadership that will never disapooint us.
I can't remember a time when I was completely happy with the choice of candidates presented to us in presidential campaigns. Nor is the present choice an exception. The fact is that I have difficulty finding a place for myself on the American political spectrum. Someone asked me recently how I would characterize myself in terms of the two-party system, and I replied: "I'm either a conservative Democrat or a moderate Republican." That doesn't mean I represent the mushy middle. I do have strong views on matters political. My problem is that my strong views don't ever quite match up with those expressed in any of the party platforms. Like many evangelicals and Catholics, I am conservative in my pro-life view, as well as on many of the other "values issues." I also worry about too much government control and I have never been enamored with anything that might be labeled "socialist." At the same time, I have been openly critical of many of our military campaigns, and I care deeply about racial justice and the environment. I don't have easy answers on how to reduce poverty, but I do want political leaders who show that they agonize over the gap between rich and poor.
So I do not fit neatly into either the "liberal" or "conservative" categories as they get defined on the American scene. This means that I seldom feel good about the choices I have to make when I vote in natonal elections. Over the years I have voted for both Republicans and Democrats, often splitting my ticket.
I do have to say, though, that this present campaign is one of the better ones for someone like me. There is much that I admire in both candidates. I think I know which one I will vote for, but things could happen that could push me the other way.
The fact is, though, that I do not get my hopes up when I vote, even when I am fairly positive about the candidates. There are two very different ways of not having high hopes during election campaigns. One is not to expect much because you do not care all that much about politics. The other is not to expect much because you care a lot about politics. I fit the latter pattern. I take the Kingship of Jesus very seriously. He is the only true Sovereign, who wants to renew the whole creation, including all that stuff that we include in the "poltiical" category. For political life too, then, he alone is "the One." I will continue to take the issues in this presidential campaign very seriously. And I will cast my vote for whomever I decide will be the best leader. At the same time, though, I will "wait for another."
5 Comments »
---

---

---

---