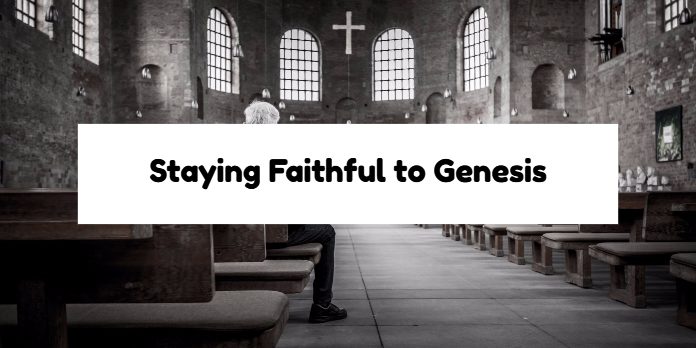 I have been reading materials from some of the more conservative Reformed groups about creation and evolution. In one denomination, a group of scholars—several of them in the natural sciences—are attempting to have a calm web-based discussion about some of the issues that bear on faith and science, and their denominational constituency is trying to shut the discussion down. The academics are asking important questions: Must we believe in a "young earth" created in six literal days? Did animals die before the Fall? Was the flood in Noah's time a worldwide phenomenon?
In my youth these same questions were raised by Bernard Ramm in his 1954 book, A Christian View of Science and the Scriptures. Evangelicals gave him a hard time then, and now this group of scholars are drawing the same kind of flak. I hope the scholars persist. I got to know Bernie Ramm in his later years, and asked him about the controversy over his views in the 1950s. He smiled and said that his main concern was with bright evangelical students. He did not want them going off to places like Harvard, convinced that to be an evangelical is to give the more literalistic answers to those questions—only to experience a crisis of faith that alienates them from their evangelical roots. I thanked him for his courage, and I extend the same expression of gratitude to folks who are walking that path today.
I don't mean to be flippant about the issues. How we understand the Bible's authority in all areas of life, including scientific investigation, is a supremely imporant topic. But on these particular issues, the notion of staying faithful to the orthodoxy of the past simply does not ring true. The fact is that those defending a "literal" Genesis on age-of-the-earth issues are more rigid than those 19th century stalwarts—Hodge, Warfield, Kuyper, Bavinck—whose theological formulations they typically hold up as the benchmarks of Reformed orthodoxy.
While I was reviewing the discussions of the present-day controversies, I came across a report of a survey of preachers about how they treat the first chapter of Genesis. The findings were instructive. It turns out that pastors who take a more literal approach to the creation account preach on it much less than those who do not hold to a literal interpretation. There is a lesson there. The literalists hold to a "scientifically accurate" Genesis 1 in which, it turns out, they can't really find much to preach about.
I find the first chapter of the Bible to be exciting to read and proclaim. I agree with those interpreters who see the creation account as pointing ancient people—and us!— to the One True God who alone is worthy of worship. Many in ancient times worshipped the sun. Genesis says: the sun is not to be worshipped because it is itself something that came into existence by the sovereign will of God. And the same for the moon and stars and animals. Everything comes from the hand of God, who continues in our own day to hold all things together by the Word of his power.
When I read the first chapter of the Bible, I do not sit around puzzling about how to reconcile it with the latest carbon-dating results or the most recent fossil discovery. I want to start singing, ""Praise him all creatures here below." And that preaches!
11 Comments »
---

---

---

---

---

---

---

---

---

---