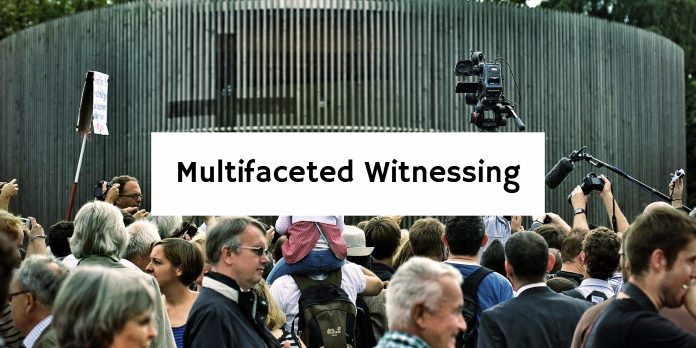 In my recent blog posting on the "golf bag" image of atonement theory, I thought I was clearly defending the essential nature of substitution. But several readers somehow took me to be waffling, particularly because I allowed that in some cases we might look for a "hole in one" by presenting the defeating-the-Powers aspect to someone who is caught up in a fascination with, or in the grip of, evil spiritual forces.
Here is what I take to be a very important point. We should not assume that we have to present the whole theological picture all at once to unbelievers. People come to Christ for many reasons. This is not unlike human love relationships. Ask a person long married what first attracted them to the person who was to become their spouse. Most of us would be embarrassed to give the details. That does not make those initial attraction factors bad things. They are what bring people together. But once we are together, other factors need to take over if the relationship is to be sustainable for the long haul.
The same with coming to Christ. A very bright Fuller student—mature in the faith—once told me that he became a Christian through reading Hal Lindsey's Late Great Planet Earth. He was fascinated with futuristic predictions, and Lindsey's "Bible prophecy" offerings drew him into the study of the Scriptures. "A bit later on, I left all of that behind," he testified, "but it was what the Lord used to bring me to Christ."
So, I think any aspect of atonement theory is fair game in witnessing to others. But to come eventually to a more mature, biblically faithful understanding of what our salvation is all about is to recognize that God in Christ did for us what we could never do for ourselves—and because of what happened on the Cross, it can be forever more "well with my soul."
Recognizing the multifaceted character of the gospel is, I am convinced, crucial for interfaith witnessing. A book that has influenced me much in this regard—I first read it as a young seminarian—is Bishop Stephen Neill's Christian Faith and Other Faiths. In discussing a particular religion, Neill stresses the need to invite persons of that perspective to take an honest look at the Jesus of the New Testament. But his invitations have different Christological foci.
Devout Muslims, Neill says, have never really seen Jesus as he is presented in the Bible; they want to honor Jesus as a prophet, but their view of him is obscured by a "veil of misunderstanding and prejudice" because they insist that he basically failed in his prophetic mission. The Hindu, in turn, needs to look beyond the answers given to the basic spiritual questions posed within Hinduism, to see "the One in Whom those questions can receive their all-sufficient answer, the Lord Jesus Christ." To the Buddhist, we must point to the Cross, where a peace is made possible that reaches beyond "[t]he Buddhist ideal of passionless benevolence." Our message to animism can witness to the ongoing experience of connectedness in Christ's Body, a community of people bound together by life in the Spirit of Christ. And to the existentialist (and this applies also to the advocates of the postmodernism that has emerged in the decades since Neill wrote his book), we can speak of the truly authentic existence that is made possible by the Risen Lord who has brought about the ultimate victory over death and despair, thus allowing us to live, by the power of the indwelling Spirit, in the hope of his final triumph.
To me, that kind of grasp of multifacetedness is not a denial of orthodoxy, it makes orthodox Christianity a rich mine of riches to draw upon.
4 Comments »
---

---

---