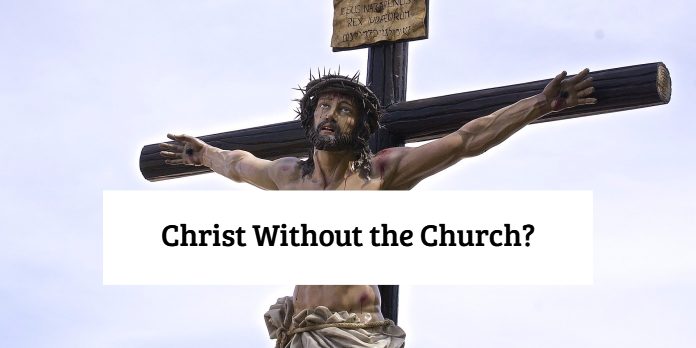 Anne Rice has been much in the news because of her announcement that she is leaving Christianity. No more church for her, she says. Not that she is abandoning Christ—just the institutional church. "I refuse to be anti-gay," she says. "I refuse to be anti-feminist. I refuse to be anti-artificial birth control. I refuse to be anti-Democrat. I refuse to be anti-secular humanism. I refuse to be anti-science. I refuse to be anti-life."I found Anne Rice's 2005 spiritual autobiography, Called Out of the Darkness, where she chronicled her return to Catholicism, very moving. It was clear that she had come to a genuine faith in Christ. When I read her comments about homosexuality—very personal comments, expressing her devotion to her gay son—in that book, however, I said "Uh oh!" to myself. Not because I was ready to question her faith commitment on that score, but because I worried that that sort of strong advocacy she was expressing would alienate her from Evangelicals and conservative Catholics—the folks most likely otherwise to celebrate her marvelous testimony of profound Christian commitment. It is clear now that the alienation has gotten to her. Some folks obviously wanted to use her to support their agenda, and she has refused to play along.
I am saddened by her decision. At the same time, I am encouraged by her clear testimony of a continuing commitment to Jesus Christ.
The fact is that she is only a much-publicized version of something that has been happening a lot in recent years. The growing movement of Christians who love Christ but can't find spiritual nurture in "church" is a phenomenon that we—those of us who love "organized" Christianity, warts and all—have to reckon with. Maybe her manifesto is in fact God's call to start doing the reckoning.
It is easy to decry her decision—as some have done—as yet another manifestation of a "Lone Ranger" approach to the spiritual life. But that is too easy. (And not fair to Tonto either!) The fact is that many representatives of the church who are most critical of a yes-to-Christ but no-to-the-organized-church approach don't seem to have the same hostile attitude toward, say, a Thomas Merton, who ended up spending much time as a hermit, because he found that more spiritually enriching than active involvement in a community of monks who spent most of their time maintaining lives of silence. Or toward the men and women of the past who lived alone in desert caves, writing prayers and meditations.
Some people forsake organized Christianity for superficial reasons—even stupid ones. But there are others who separate themselves from Christian community for what I suspect are profound motives. I say I "suspect" here because it all remains a bit of a mystery for me. And then there are those who may not be right up there with the Desert Fathers and Mothers, but neither are they acting on stupid impulses. They constitute a challenge that those of us who care about both Christ and his church need to begin to take more seriously.
6 Comments »
---

---

---

---

---