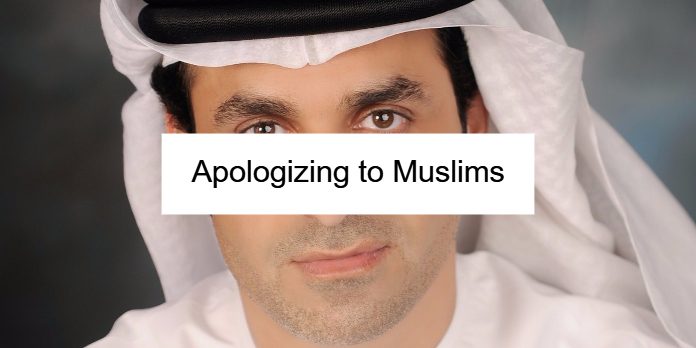 During this past October, 138 Muslim leaders released a letter that they had sent to Pope Benedict, calling for cooperation between Christians and Muslims in working to lessen tensions between the two religious communities. Of special interest was their clear critique of those who resort to violence in pursuing their religious aims: "To those who nevertheless relish conflict and destruction for their own sake, or reckon that ultimately they stand to gain through them, we say that our very eternal souls are also at stake if we fail to sincerely make every effort to make peace and to come together in harmony."
This important declaration was welcomed by the Catholic hierarchy, and rightly so. Since 9/11 we have heard many complaints in the Christian world about what has been seen as a deliberate silence on the part of most moderate Muslim leaders on the issues of extremism. These leaders have now taken a clear and bold stand, and they deserve our support.
On November 18, 300 Christian leaders, mostly Protestant, published a full-page ad in the New York Times expressing appreciation and support for the Muslim initiative. The signers included many evangelicals, including several of us from Fuller Seminary. Now things have begun to heat up for the evangelical signers. Recently a few of those who signed the ad, because of vocal criticisms from their supporters, have asked that their names be removed from the list of signers .I stand by my own support for that declaration, and I want to explain why.
Fuller is deeply engaged in the evangelical study of Islam. We make no apology for the fact that we are motivated by a deep desire to tell Muslims about the saving power of Jesus Christ. But we also want to do everything possible to work at mutual understanding and to find ways to cooperate with Muslims of good will to work for the common good by combating extremism and promoting peace.
The element of the New York Times ad that has stirred up the most criticism is our acknowledgement as Christians that we have sinned against Muslims, both in the Crusades and in more recent times.This apology was prefaced by the observation that our Lord requires that we remove what is in our own eyes before critiquing our neighbors for what they have in their eyes.
The critics obviously think it is unseemly to apologize for the Crusades or any actions that have figured into our conflicts with Muslim communities. What about that? Were the Crusades a bad thing? No, of course not. They were motivated by a desire to make it possible for Christians to continue to visit the Holy Land, which had been conquered by Muslim Arabs. That was a good motive and rationale. Nonetheless, there was some looting and even rape conducted by Christian warriors. And Middle Eastern culture, with its emphasis on "honor," makes much more than we do of the need to keep remembering past offenses: Jews must remember the Holocaust, Armenian Christians the Turkish massacres, Muslims the Crusades.
The continuing issue here was illustrated at a recent Muslim-Christian consultation in Turkey. I have been told that there was much tension in the room, until a Christian speaker began his remarks by apologizing for the destruction and looting that the Crusades had caused there. The Muslim participants interrupted him with applause, and the mood quickly changed. The Muslims became much more receptive to the explanation that was given of the basic claims of the Christian Gospel.
I can't speak for all who signed the New York Times ad, but my own motivation was two-fold. One was to keep the lines of communication open to Muslim leaders who are willing to take their own risks by publicly distancing themselves from their own extremists. The other, much more basic, was to remove those barriers that make it impossible for them to hear what we have to say about the power of the Gospel. I can't think of a better way to witness to that power than by exhibiting the vulnerability that comes from publicly admitting our own sins and thereby perhaps gaining the right to speak about a forgiveness that can come only by God's sovereign grace that has reached out to us at Calvary.
I am sorry that some of my evangelical friends have found it necessary to distance themselves from the ad. The Muslim leaders who spoke out against the extremists in their own part of the world took a big risk in taking that stand. We know for a fact that our willingness to admit past misdeeds makes it easier for them to ward off criticism from their compatriots who may feel that they should not have reached out in our direction. We have extended the hand of friendship and support to them. To pull back that hand now would be yet another thing for which we may someday have to apologize.
7 Comments »
---

---

---

---

---

---