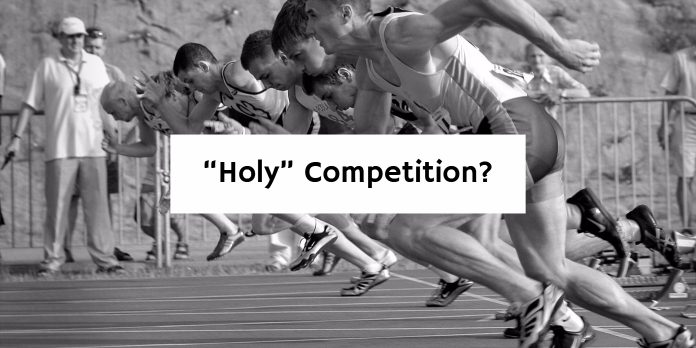 A while back our town's weekly newspaper ran a story about a speech delivered by a local business leader to our Chamber of Commerce. I was so offended by the account of his speech that I fired off a letter to the editor. The line that most upset me was the business leader's comment that he finds it fulfilling to "wake up every day and try to knock the competition out." I have not been to his store since. It troubles me to think that I am supporting that kind of business mentality. Surely we should expect more than a "survival of the fittest" rhetoric when our civic leaders gather to reflect on their callings. What we really need, I said in my letter, are leaders who wake up each day and ask how they can offer the kind of quality service and products that will not only draw customers to their stores, but will challenge their competitors to work for new standards of excellence. The capitalist system functions at its best when leaders exhibit the virtues of integrity, honesty, benevolence toward others, and a commitment to the common good.
I am no basher of the free market system. I get upset also when I hear social critics use the word "competition" as if competitiveness is evil in itself. I think that a healthy spirit of competition is something that can encourage human flourishing.
I once heard a sermon on the afterlife where the preacher said that he was sure he was going to be able to play golf in heaven. I'm not quite as confident as he was about that, but his example can be used to make an important theological point about competition. If the preacher were to explain himself by saying that he looked forward to a time in the heavenly realms when he could wipe out all of his golfing partners, I would wonder about his understanding of the heavenly state—and maybe even about his readiness to arrive there! But suppose, instead, he said that he hopes that in heaven he can continue to perfect his golf game and he looks forward to the opportunity to hone his golfing skills by competing with persons who can inspire him to new levels of golfing excellence .That strikes me as a legitimate rationale for a "holy" round of golf.
Business competition can also be a way of promoting human flourishing. We can provide products and services customers that can challenge our competitors to match wits with us by improving on what we have done. And we can look to our competitors for the same challenges.
Does that sound like an academic's "ivory tower" pronouncement that ignores the practical realities of a competitive marketplace? Well, the truth is that the academic world also is a place where competition between "businesses" takes place. As someone who is responsible for a significant institutional "bottom line," I know something about hard practical realities. I have to keep reminding myself that Fuller Seminary exists, not to beat out the competition, but to contribute to a larger enterprise of providing quality graduate level theological education. For all of us who have to engage in competition of various sorts, the goal of the day cannot be "the survival of the fittest," but "the survival of the faithful."
5 Comments »
---

---

---

---