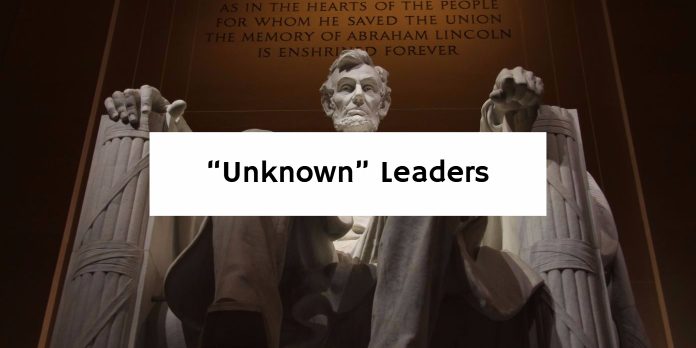 In an interview the other day I was asked where some of the "unknown" leaders are right now—folks whose leadership is thus far a well-kept secret, but are people who the rest of the Christian world should know about.
Instead of naming names, I talked in general terms about a whole generation of presently "unknowns." While I spend most of my time at Fuller, I also make many visits to college and university campuses, as well as to other seminaries, both in North America and elsewhere. I am extremely optimistic about what the emerging generation of Christian students are going to bring to the global church. They are creating a new agenda. They are enthusiastic about worship. They care deeply about the issues of justice, peace, and the care of creation. They are passionate about leading people to Christ. They have deep convictions, while also having a strong commitment to engaging in dialogue with folks from other faith communities. We are soon going to see a new spirit of leadership in the Christian community as these emerging leaders take over!
But we also need to wait for another kind of "unknown" leader to show up. I was once asked by a magazine what I thought was the most important religious event of the previous year. I gave the kind of example they wanted, but I also added a further thought. It may be, I said, that the most important religious event of the previous year occurred in a bedroom at three o'clock in the morning in an inner-city apartment, when a young black woman, struggling with complex issues in her life, got down on her knees and yielded her will to Jesus Christ—and in doing so set herself on a course that would bring about amazing things for the cause of the gospel.
I am excited by the new generation of soon-to-be leaders in the Christian community. But I am even more excited by the thought that the Spirit is raising up leaders right now who are unknown to any of us but who are being prepared for leadership by the One who is at work also—and perhaps even especially—in the secret places.
7 Comments »
---

---

---

---

---

---