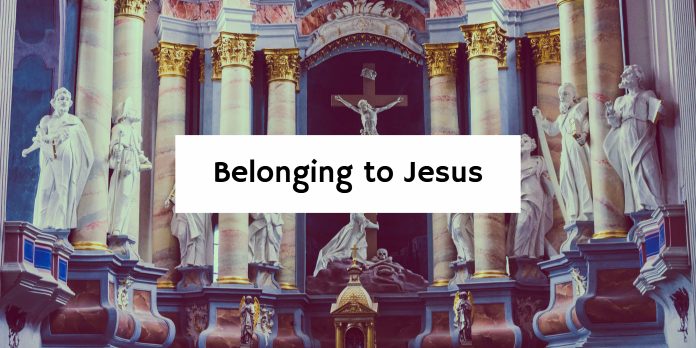 In some of the speeches I have been giving recently, I have taken to quoting a line from the Epistle to Diognetus. The scholars do not know exactly when this lengthy letter was written, or who wrote it. But we do know that it was composed not long after the apostolic period, by a Christian who wanted to explain to a non-Christian, perhaps an important official in the Roman empire, the beliefs and practices of the followers of Jesus Christ. At one point in the document the writer is explaining how Christians understand their role as citizens of the societies in which they live. "Every foreign country is their homeland," he says, "and every homeland is a foreign country."
This account of Christian "belonging" speaks powerfully to a topic that has dominated my think ever since the era of South African apartheid. It was hard to claim a Calvinist identity in those days without being aware of the fact that in many minds the racial segregation in South Africa was intimately linked to Calvinism—particularly the Dutch Reformed brand.
One discussion of apartheid in the 1970s stands out for me as an important spiritual experience. I was attending a conference of educators from various Reformed institutions of higher education around the world, including both black and white delegates from South Africa. A decision had been made to devote one evening of the conference to a debate about apartheid. The discussion was very heated and at one point the president of a white South African university was trying to defend his school's racial policy's. He told us that he hoped that apartheid would soon come to an end, but in the meantime his university was going along with the racial practices of the larger society. It was difficult to convince the majority of the white Dutch Reformed constituency that change must take place, he said. And then he added, with obvious pain in his voice, "We cannot get too far ahead of our people."
A black South African theologian stood up to respond. Addressing the white leader by his first name he said, "You keep talking about your people. You have to educate your people. You cannot get too far ahead of your people. Well, I want to say as a black African that I too love my people. But I also have to say this: as diffiicult as it would be, I would forsake my people in order to be obedient to the Gospel of Jesus Christ. And that is because belonging to Jesus is more important to me than my racial identity. So I want to ask you, my friend: Are you willing to forsake your people if the Gospel demands it of you?" Sadly, the white leader never directly answered his question.
This was an important moment in my spiritual and theological journey. The black African's testimony brought home to me in a powerful way the demands of the Gospel with as they challenge the other factors that tempt me when I think of my identity—race, class, nation, gender, denomination, political persuasion. The opening line of the answer to the first question of the Heidelberg Cathechism is radical stuff: "My only comfort in life and in death is that I am not my own, but belong to my faithful Savior Jesus Christ."
5 Comments »
---

---

---

---