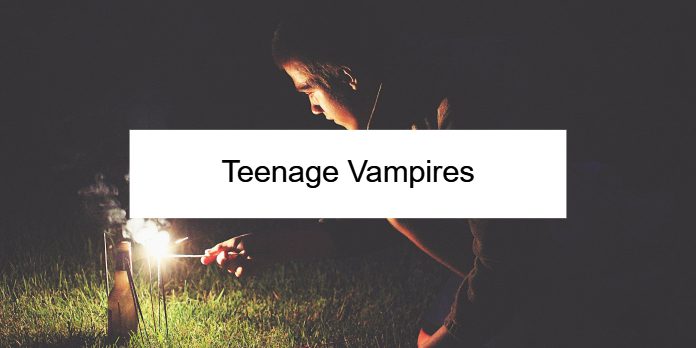 There was no room at the inn when we tried to make a reservation in mid-August in Forks, Washington-not at the Quality Suites Inn, nor any other motel or B&B in the immediate area. The big draw in Forks these days is the "Twilight" phenomenon. Stepahanie Meyer chose to use Forks as the fictional setting for her novels about teenage love, and now large numbers of tweens and teens have obviously begged their parents to make Forks a major stop on the family vacation itineraries.
The woman with whom I spoke by phone at the Visitors' Center was apologetic-sort of. "I hate having to disappoint people who are looking for lodging," she said. But then she quickly added: "Of course, though, it is all quite exciting for us in Forks!" The excitement has taken the shape of guided tours, multiple Twilight souvenir stories,  and "Welcome Twilighters" signs at almost every commerical establishment in the small town (population circa 3200). And no room at the inns.
The craze also affected us the night before we tried to find lodging in Forks. Staying in Port Angeles, about fifty miles from Forks, we called to make a dinner reservation at Bella Italia, reportedly the best Italian restaurant in town. No deal, we were told, because too many teenagers are coming to eat there with their families. It turns out that Edward and Bella drove to Port Angeles on their first date, to eat at Bella Italia.
The Twilight novels are not of the Archie and Veronica variety. Edward is a vampire. He has fallen in love with Bella, but he also knows that his love can destroy her. The drama, then, is all about conflicting impulses.
Prior to Stephanie Meyer's entrée into the world of vampires, Anne Rice was the big vampire-novel author. But Anne had a profound conversion a decade ago, and now is a devout Catholic who reads N.T. Wright and others-firmly rejecting what she rejects as the "sceptical" New Testament scholarship-to inform her fictionalized accounts of the life of Christ. As she put it in her recent (and wonderful!) memoir, Called Out of Darkness: a Spiritual Confession), now that she has become a follower of Christ she has had to bid farewell to Lestat, the vampire hero of her many previous novels. "The 'hero' of my new Christian novels," she says, "is God and Man in the Second Person of the Blessed Trinity, Jesus Christ."
Stephanie Meyer is a Mormon, who has no serious theological objections to writing about vampires. Her vampires, though, live in small towns in the American northwest,  and they take high school algebra, attend proms, and take their dates to romantic evenings in Italian restaurants.
I can't say I really understand the teenage fascination with the Twilight world. My guess is, though, that it is not unlike the fascination with Harry Potter's Hogwarts world. Mystery. The classic struggle between good and evil-all with more than a hint of romance thrown in.
Even though I can't understand the fascination with the Twilight world (and vampires and werewolves) myself, I can see why authors and people enjoy reading and writing about these particular genres. It gives them the opportunity to let their imaginations run wild and to write about stuff that people can only dream about reading. They can enter worlds that they thought didn't exist, all because the authors and their chosen "freelance editors near me" have helped to edit and make the book into the mysterious and romance wonders that they have been known and loved to be. But where does Harry Potter fit into all of this?
Hogwarts, of course, is hard to find. Harry and his friends start off in a London train station and somehow transition into a different world. Hogwarts is not a tourist attraction. The Twilight readers, on the other hand, know where Forks is, and they flock to the town. They walk around this very "normal" place, staring at the  high school and visiting the ice cream shops and the drug store.
There must be something theologically significant in all of this. For many young people, a visit to Forks is a spiritual pilgrimage of sorts. " I walked today where Bella walked." They identify with the struggle to have love and tenderness triumph over violent destruction.
I admire Anne Rice for leaving the vampire world behind. I also admire Stephanie Power for taking that world on as a subject to explore for young people. I'd love to hear the two of them engage in a theological dialogue about that world.  If J.K. Rowling could join them, to bring in the Hogwarts perspective, that would be even better. I suspect that they have something important to teach us about how to reach a new generation with the real Good News about the deepest conflicts of the human spirit.
3 Comments »
Here is theo-secular explanation:
http://www.nytimes.com/2009/07/31/opinion/31deltoro.html?_r=2
And through awe, we once again regain spiritual humility. The current vampire pandemic serves to remind us that we have no true jurisdiction over our bodies, our climate or our very souls. Monsters will always provide the possibility of mystery in our mundane "reality show" lives, hinting at a larger spiritual world; for if there are demons in our midst, there surely must be angels lurking nearby as well. In the vampire we find Eros and Thanatos fused together in archetypal embrace, spiraling through the ages, undying.

---

Great info on the author's background. Please also add to the forum invitation list several internationally acclaimed authors/artists/movie directors who specialize in teenager's fantasy world. My niece who lives in Taiwan is crazy about CLAMP's Tsubasa Chronicle. Also Japanese's favorite Spirited Away movie by Miyasaki should qualify him for the invitation too.

Comment by Halina Folta – September 1, 2009 @ 8:53 pm

---

[…] a 'Save the Children!' fire and brimstone flame-thrower, and a note of curious appreciation of the books' theological meaning from the President of Fuller Theological Seminary, Richard Mouw. The first seems determined to cast […]

Pingback by Forks High School Professor · The Spectrum of Christian 'Twilight' Opinion – September 8, 2009 @ 1:40 pm