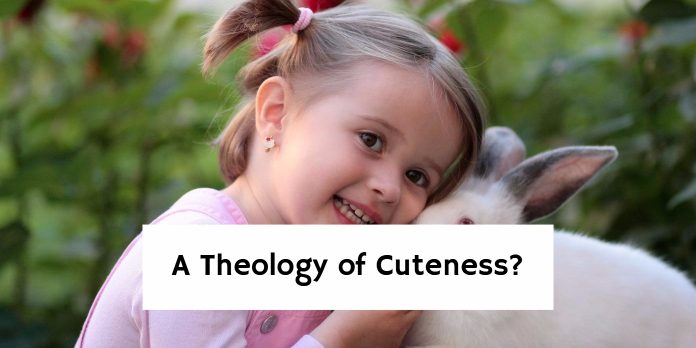 My first posting on this blog, back in December, included some brief theological comments about MySpace. Earlier I had given an expanded version of those thoughts in a talk on campus. My comments elicited many responses, mainly from people who told me that they, like me, had done some browsing on MySpace, but that they had not thought much before about the spiritual or theological implications of that phenomenon.
I'm not going to do it, but I do think it is time for someone to do a serious theological study of not only MySpace, but related sites such as YouTube, DailyMotion, and the like. Theologians have been paying much attention in recent years to popular culture–we have had good studies of how to connect the gospel to a generation that reads Harry Potter or watches sitcoms and follows the Real World escapades. I hope someone right now is working on what is going on with the folks who connect with each other on the well-known internet sites.
Recently I read a piece in a Christian magazine that described YouTube in almost exclusively negative terms. This pastor had been visiting the site, and decided that it was increasingly given over to really bad stuff. I agree that the bad stuff is there–and very prominent. But there is much that deserves more serious theological exploration.
OK, I'll admit that I sometimes go to YouTube simply out of curiosity. For example, I have never watched "The View" on TV, but when I read references to the big blowup between Rosie O'Donnell and Elizabeth Hasselbeck I went to YouTube, and found that I had a choice between (among others) a 10:56 version, which included the lead-up conversation, and a more concise 5:01 version, with just the yelling. (I chose the shorter version.)
But one thing I did recently was to do a quick scanning of the subjects covered in YouTube's "Most Recent" category. There were a lot of sports: some of Kobe's best baskets, many soccer goals, boxing knockouts, hockey fights. But what surprised me was the attention given on YouTube to babies and animals. Ashley turns over for the first time. Owen gets his first bath. The infant triplets all giggling at the same time. And then all those puppies and the kittens performing 11-second antics.
Here is an observation that I offer to a budding theologian looking for a popular culture project. Amid all of the bad stuff on YouTube, there is also a lot of attention to the cute. I did a YouTube search of "cute" and came up with a report of 191,000 videos using that word in their titles. To be sure, some of those were "cute teen dancing on webcam," but there was a lot of innocently cute in there as well.
In his famous essay "A Plea for Excuses," the Oxford philosopher J. L. Austin complained that philosophers of art typically spent too much time focusing on beauty, when most people's aesthetic interests are less grand. Austin expressed the hope that "we could forget for a while about the beautiful and get down instead to the dainty and the dumpy"! Maybe some creative theologian looking for a new topic could take a hint here and get down to talking about cuteness. Babies and kittens are cute, and they get a lot of attention from many people—the evidence is there at YouTube.
G. K. Chesterton offers a possible clue to explore in one of his chapters in Orthodoxy. He suggests that God's way of appreciating things is less like that of an adult human and more like that of a child. Children love repetition, he observes. A favorite childish refrain is "Do it again!" A little kid can enjoy the 20th reading of a favorite story or poem as much as she enjoyed the first. God too enjoys repetition, says Chesterton. Every morning God says to the sun and to the hawk and to the whale, "Do it again!"–and God takes delight in what he sees.
I think of Chesterton's point now when I read the first chapter of Genesis. God calls birds into being, and when he sees them he says, "That's good!" And he also says "That's good!" when suddenly the pools he has created are filled with swarming things.
God delights in simple things. I think God says "That's good!" when he sees baby Ashley turn over for the first time, and when he sees the triplets giggle, and when he watches a kitten play with a ball of yarn. When we laugh at something cute we are, in a sense, recovering something of our childhood. But we are also doing something God-like. A theology of cuteness, I suspect, would do something to illuminate the notion of divine "delight."
There's a lot of bad stuff on YouTube. And then there are the things—like the Rosie-Elizabeth shouting match—that one can take or leave. But the cute stuff—well, I suspect even God enjoys some of that.
17 Comments »
---

---

---

---

---

---

---

---

---

---

---

---

---

---

---

---

---