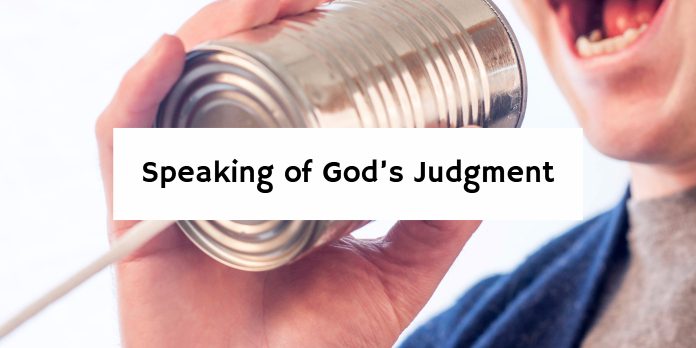 The "Rebirth Tour" we took last week in New Orleans was a moving experience. No description of the destruction that Katrina brought to the Ninth Ward can prepare one for actually seeing it up close. In our case, the experience was greatly enhanced by an extremely knowledgeable and articulate guide, Raymond Poret, whose commentary was a creative mix of anger over the mismanagement of the disaster, delightful humor, poignant anecdotes about growing up as an African-American in the city—and at least one piece of wise theology!
Mr. Poret signaled his interest in theological matters right at the beginning of the tour, by describing himself as "a product of a Jesuit education." That his Jesuit mentors trained him well came through with special clarity at the point when he stopped the bus on a street in his home neighborhood in the Seventh Ward, and pointed to a block-long grassy area. "To you folks that is just a large field," he said over the speaker system; "but for me it is where the Mother House of the Sisters of Saint Joseph stood, until the hurricane destroyed it. The wonderful community of nuns who lived here has now been dispersed."
Then he went on to make his theological point. In the wake of the disaster, he and his family had spent some time in Texas. "It was the Bible Belt," he noted, "and I've got tell to you about something disgusting that I heard there." A local preacher had gotten some publicity, he said, for proclaiming that the destruction caused by Katrina was a judgment from the Lord on New Orleans because of the city's many sins. "I get angry about that comment every time I pass this spot," our guide said with obvious emotion. "The fact is that there was no damage done to the French Quarter—Larry Flint's Hustler Club is still doing business as usual. But the Sisters of Saint Joseph lost their Mother House. What kind of divine judgment is that?"
A powerful point. That Texas preacher was off-base theologically. Discerning the judgments of God in present day events is a risky business. What we can do, of course, is point to the kinds of things that God will call people to account for in the Final Judgment. And one of the sins that will be taken up on that Day bears directly on speaking glibly about what God is up to here and now. It is a warning that comes directly from Jesus himself: "I tell you, on the day of judgment you will have to give an account for every careless word you utter" (Matt. 12: 36).
2 Comments »
I remember hearing that comment from many voices. It made me so sad and angry to hear people twist our precious Lord's sacrifice like that.

---

Wow! While I'll certainly admit that post-Katrina teachings such as the one described as coming from the "Texas preacher" left a very bad taste in my mouth, I didn't know about the reality your tour guide describes re: the French Quarter and the Mother House. Powerful story. Thanks for sharing it.

Comment by Mark Baker-Wright — December 1, 2009 @ 9:45 am