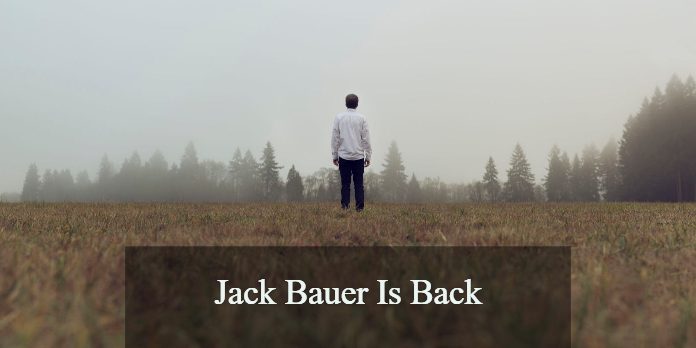 During the past week or so I have been thinking a lot about torture. My thoughts have been occasioned by two factors. One is that I have been preparing a keynote address on the topic for a conference on "saying no to torture," sponsored by a Presbyterian group. The other is that Jack Bauer is back.
I cannot tell a lie: I am a "24″ fan and I've been looking forward to Jack's return. Jack Bauer has reguarly resorted to torture during previous seasons, and we can expect this to continue. But this time he has himself been subject to torture for two years in a Chinese prison, and it will be interesting to see how the story unfolds morally in light of that experience.
The "24″ treatment of torture ought to make all of us more aware of the seductive power of popular entertainment on moral matters. Rick Warren has rightly observed that Christians who care about moral issues in public life often concentrate too much on political and legislative remedies, while ignoring the ways in which the battle is often being waged effectively by the entertainment industry. This is certainly true of issues of violence. The ways in which cruel practices are depicted–with sympathetic portrayals of those who engage in the practices–have a profound influence. I have watched not only Jack Bauer, but also Tony Soprano and the marooned community on "Lost" do some pretty horrible things–and I have on occasion, to my horror, even found myself quietly cheering them on.
On questions of torture, these portrayals function in a quietly secuctive manner. But there are also more blatant seductive forces at work. Recently the Los Angeles Times ran some articles on "mixed martial arts," also known as "extreme fighting" or "ultimate fighting." These organized events–attended by thousands–feature two fighters in a cage-like arrangement who get at each other with almost no holds barred, invoking images reminiscent of the ancient Roman stadium, with crowds roaring in approval of the infliction of pain while calling for more blood.
What is this doing to us as a people? What, for example,will the folks who have witnessed "mixed martial arts" say when they go home and a pollster asks for their opinion about whether it is legitimate to torture political prisoners? Scary stuff! We need to find ways of addressing these issues as a Christian community.
10 Comments »
---

---

---

---

---

---

---

---

---