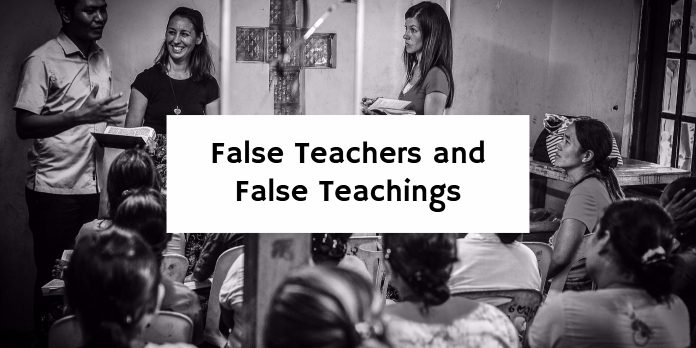 I once heard an evangelical leader speak out against a certain group with whom we evangelicals have significant disagreements. I happened to have studied this group's teachings in considerable detail, so I listened very carefully to how he made his case against them. Much of what he said was on target, but at one point he seriously misrepresented what the group believed.
Later I approached him privately. I told him that I admired his effort to warn his fellow Christians against the group's false teachings. But on one key point he was attributing to them something they had explicity denied teaching. There is enough bad stuff to criticize in what the group believed, I said, without accusing them of something that is not really a part of their system.
The leader responded angrily: "You intellectuals have the luxury of making all of these nice distinctions! But I don't have time for all your polite stuff! My job is to warn God's people against false teachers. These folks are false teachers and they don't deserve to be treated fairly!" He had a sneer on his face when he said that last word, "fairly."
This leader had adopted an anything goes strategy in opposing a group he disagrees with. When you think about it, though, there is something very strange about that approach. We want to oppose false teachers because they do not teach things that are true. But if in our attempts to defeat them we play fast and loose with the truth, by attributing to them things that they don't in fact teach and if we don't really care whether we have it exactly right or not then we have become false teachers: teachers of untruths!
I suggest this as a rule of thumb: focus on false teachings rather than on false teachers. When we concentrate on opposing false teachers we tend to think about defeating people which can lead to all kinds of dangers. When we concentrate on the careful examination of false teachings we are more aware of the need to speak truthfully.
We evangelicals make much of the importance of the Ten Commandments for public morality. I have no complaints about that. The Ten Commandments are the fundamental outline of how God wants human beings to live. I don't know that we can enforce these Commandments in our public life today in some legal sense. Not every sin ought tto be made illegal. But when we talk about what makes a society go bad we do well to focus on the Ten Commandments. Even if we cannot back them up by laws, we can certainly use them in our efforts to witness to others about how the Creator wants people to behave.
Here is something to keep in mind, though. One of those Commandments tells us that God does not like it when we bear false witness to our neighbors. G.K. Chesterton put it nicely when he wrote: "Idolatry is committed not merely by setting up false gods, but also by setting up false devils." God is not honored when we are unfair to people with whom we disagree.
18 Comments »
---

---

---

---

---

---

---

---

---

---

---

---

---

---

---

---

---