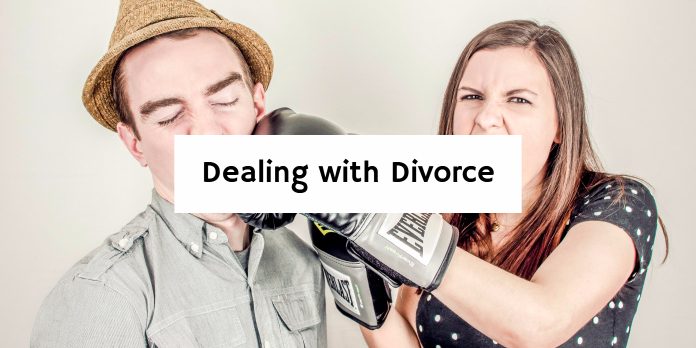 An issue of Newsweek has an interesting cover story on divorce. The theme is the radical shift in attitudes toward divorce in a matter of only a few decades. I resonate with that. Having seen it up close now so many times, I have gotten used to divorce as a fact of contemporary life. But I have not changed my theology of divorce. I still see it as a terrible thing. Unavoidable in many situations—but still terrible.
These days when someone comes to talk to me about the personal pain of divorce, one that has happened or one that will soon happen, I typically tell them about the experience of a friend who went through an easy divorce and another one who had two horrible divorces. The first one had a very smooth divorce because he had a good divorce lawyer westchester that could fight for him. He and his wife wanted the best for each other but they just didn't love each other anymore. This meant they could have a very mutual divorce. My second friend wasn't so lucky. It happened when he was a member of a very conservative church. When his wife told him she was leaving him, he went to his pastor, who responded harshly by telling him that he wanted my friend—a lay leader in the congregation—either to resign his membership voluntarily or to face formal excommunication proceedings. My friend resigned and moved on to a congregation that belonged to a more mainstream denomination. Soon he remarried, but a few years later his second wife also filed for divorce. Again he informed his pastor, but this time the pastor seemed surprised that he would even bother to make an issue of it. Basically my friend was told, "No big deal."
Soon after, he came to me to talk about his experiences. "You know what I want?" he asked, with tears streaming down his cheeks. "I want to hear two things from the church. One is that divorce is a horrible thing, that it is one of the biggest failures a human being can experience. The other is that this is not the end of my life—that God may still have good things in store for me."
I looked him straight in the eye and repeated both of those things back to him, and through his sobs he thanked me. I continue to be grateful to him. He brought together for me in a wise combination exactly what we need to be saying about divorce. Given the realities of our culture, to say either one without the other strikes me as a serious failing, both theologically and pastorally.
7 Comments »
---

---

---

---

---

---