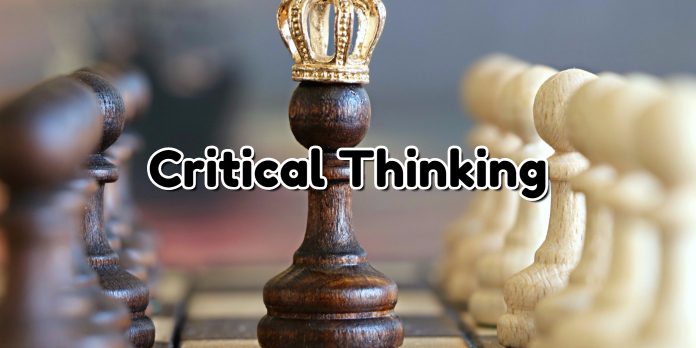 I did not contribute anything to "On Faith" (Newsweek/Washington Post) this week. Those of us who serve on that internet panel are given a question each week, and we are expected to provide commentary in response at least once or twice a month. So my not contributing this past week is no big deal.
The truth is, however, I don't know how to answer the question posed in a paragraph or two. The question has to do with the value of engaging in critical questioning about matters of religious belief. In one sense it is a no-brainer for me. In all of my years of teaching philosophy courses, I have encouraged critical thinking. Philosophy, I would tell my students, is thinking critically about what we take for granted in the normal course of our lives. It is standing back and looking at what we ordinarily take to be "given."
I would often quote John Stott to make my point. Christians must be "conservative radicals," he once wrote. We must be conservative about only one thing: the truth of God's Word. That truth we must conserve at all costs. But from that perspective of our accepting revealed truth, we must then subject everything else to radical critique.
I still like that. But I am more inclined these days to keep critical reflection in its proper place. I have come to worry about a pattern of lingering over critical questions as if that lingering were itself the primary goal of the life of the mind. I once heard the sociologist Peter Berger remark that he found most of his secular colleagues taking it for granted that "ecstasy"—in the sense of ex stasis, standing apart from, intellectual detachment—was the most prized moment in the intellectual quest. I must admit that I find that tendency within myself, mainly because of the ways in which I have reacted strongly against evangelical anti-intellectualism.
But I also know that seeing ex stasis, intellectual detachment, as having intrinsic worth, is not a healthy thing. My worries about that kind of posture are reinforced by the predictable sorts of answers given by many of the "On Faith" panelists in response to this past week's question. Faith must embrace doubting. Uncritical acceptance of what we have been "given" in religion is a bad thing.
Steve Evans once wrote a little book on existentialism with the intriguing title Despair: a Moment or a Way of Life? That poses the options nicely. Is critical thinking about religion a moment or a way of life? I cherish it as a moment, as a necessary exercise that at least some of us ought to engage in periodically. But to make it a way of life—that is what postmodernism at its worst is all about.
This has important implications for theological education. Are we educating men and women to be critical thinkers? Well, yes, of course. But the critical thinking thing must be a moment—a necessary exercise—in the service of a larger process. And the larger goal is not simply to produce critical thinkers, but to equip persons who are faithful to the truth of the gospel. Some of us must engage in critical thinking in order to be effective in encouraging God's people to be faithful, both to the biblical message and to all that is good and worthy in the Christian traditions that we have received.
5 Comments »
---

---

---

---