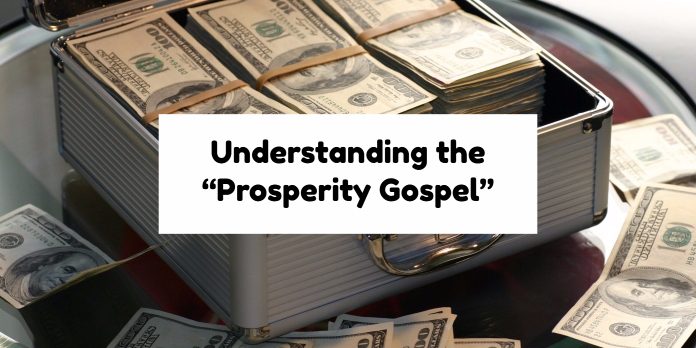 There is an interesting article in the latest (July 10) Christian Century about the influence of "prosperity" preaching in Africa. This is an important topic for serious theological reflection. Philip Jenkins and others have been giving us much solid information about the shifting center of gravity in the global church, from the northern to the southern hemisphere. They have also been telling us that on the Protestant side, those flourishing Christian movements in Africa tend to be strongly Pentecostal-charismatic in their spirituality. And much of the theology that informs this flourishing community of faith is-as the Century article ("Expecting Miracles," by Paul Gifford) makes clear-of a "prosperity gospel"sort. Trusting in Jesus, the congregations are told, will inevitably bring about physical healing and material gain.
It's tempting to trash that kind of theology, but the Century writer rightly holds back from doing so. He is obviously concerned about the sort of preaching that he has witnessed there. But for all of that, he reminds us, there is something to be said for telling desperately needy people "that you matter, that you belong on top, that you will have what you desire." Marginalized groups of people do need to hear encouraging words that "provide incentives in circumstances in which it is all too easy to give up."
What I would add to this wise counsel is that we need to do the theological homework that will address these concerns more effectively. For me, the case was put in a challenging manner by my former colleague, the late Paul Hiebert, who published an important essay, "The Flaw of the Excluded Middle," in the early 1980s in the journal Missiology. Hiebert recounted his experience as a missionary anthropologist with recent converts to Christianity in a village culture in India. When these folks would face difficult challenges relating to fertility, family crises, or economic threats, they would often turn to the shaman for help. Hiebert realized that he did not have the theological resources to address their practical concerns. He had a "high" theology of God, salvation, and human destiny. He also had a scientific grasp of empirical reality. But he was lost when dealing with a middle range of issues: How can I avoid accidents? How can I win my husband back? Who can help me deal with my child's illness? How can I find enough food for our next meal?
This is the theological "excluded middle" that my own theology does not know how to address. Yet for many people in the world, those are the most important issues in their lives. Much of what goes into "prosperity preaching" makes me nervous theologically. But until the rest of us learn how better to address "the middle range," I for one will refrain from attacking.
16 Comments »
---

---

---

---

---

---

---

---

---

---

---

---

---

---

---