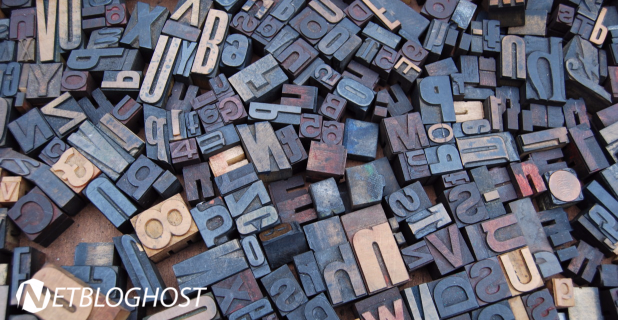 Patheos Blogs, "TV Worth Watching: "The Bible" Premieres March 3," by Kathy Schiffer 03/03/13
President Richard Mouw is mentioned in this article as being among those on the board of advisors for, "The Bible" series, a five-part, ten-hour miniseries produced by actress Roma Downey and her husband Mark Burnett, which began airing March 3 at 8:00 p.m. on the History Channel.  "Not a low-budget production, "The Bible" is filmed on location in Morocco.  Its scenes are richly colored, evocative of a Caravaggio painting, and its settings are accurate."
Christianity Today, "Why Evangelical Leaders Love Pope Benedict XVI (And His Resignation)," by Ruth Moon 2/13/13
This article emphasizes the humanity of Pope Benedict's decision to resign, in his acknowledgement he couldn't carry out the task.  The pope's tenure was troubled by some missteps, said President Richard Mouw.
The Christian Century, "Evangelicals embrace a like-minded pope," by Daniel Burke 02/12/13
The Christian Century claims that although not all Catholics appreciated Pope Benedict XVI's defense of Christian orthodoxy, traditional marriage, and life from conception to natural death, American evangelicals did.  When Benedict visited New York and Washington in 2008, President Richard Mouw said the pope "has an important pastoral role in the broader Christian community," and "In many ways and on many subjects, he speaks for me."
News Talk 1070 AM KNTH, "CULTURE DIGEST: Catholics, 4 denominations reach baptism agreement" 02/08/13
Catholics and four Protestant denominations in the Reformed tradition have publicly agreed to recognize the validity of each other's baptisms, citing a desire for unity and to accommodate families with more than one faith tradition.  President Richard Mouw, co-chaired the latest dialogue involving the U.S. Conference of Catholic Bishops signing an agreement with the Presbyterian Church (USA), the Christian Reformed Church in North America, the Reformed Church in America and the United Church of Christ Jan. 29 at the annual meeting of the ecumenical association Christian Churches Together in Austin, Texas.
Deseret News, "Defending the Faith: When it comes to religious differences, first show charity, then get charity," Daniel Peterson 1/24/13
This book review is on President Richard Mouw's, "Talking with Mormons: An Invitation to Evangelicals," specifically in regard to the topic of "defending the faith," within politics.
The Christian Post, "Evangelical Leaders Launch 40 Day Prayer Challenge for Immigration Reform," by Napp Nazworth 01/15/13
The Evangelical Immigration Table has launched the "I was a stranger" prayer challenge to encourage Christians to spend 40 days reflecting on scripture passages dealing with immigration and pray about what they read.  The Evangelical Immigration Table has a statement of principles, signed by many evangelical leaders across the country, including President Richard Mouw, calling for a bipartisan immigration reform based upon those principles.
Deseret News, "Why 2012 was 'more than a Mormon moment,'" by Joseph Walker 12/31/12
Fuller President Richard Mouw is quoted throughout this article, stressing that, "Evangelicals and Mormons share a lot of concerns: family values, sexuality, concern for the poor and needy in the world," and that Evangelicals and Mormons "share a core of issues where we can do a lot of work together — and we need to work together on those issues."
Christianity Today Blogs, "The Top 15 Most-Read CT Articles of 2012," by Melissa Steffan 12/31/12
The fifth most-read article in Christianity Today for 2012, "Is There Anything Wrong With Voting for a Mormon for President?" was written by Fuller Seminary President, Richard Mouw, along with Stephen Mansfield, and Mollie Ziegler Hemingway.
News, "Rick Warren's Resurrection," by Michelle Cottle 12/02/12
Fuller President Richard Mouw is quoted in this article of Rick Warren's comeback, author of The Purpose Driven Life and pastor of megachurch, Saddleback, in Lakeforest, California. On the topic of popular evangelicals, he said, "The evangelical system is a star system." Forget bishops or seminary leaders, says Mouw—the people who tend to wield influence are those who rise to the top of "media empires."
Deseret News, "Protestant Bishop K.H. Ting, leader credited with rebuilding Christian church in China, dies," by Matthew Brown 12/01/12
President Richard Mouw is quoted on the Chinese Bishop's impact on Christianity, saying, "The fact is that Christianity is flourishing in China, and much of the vitality is due to the labors, over many decades, of Bishop K.H. Ting," Mouw said. The article also references Ting's visit to the Fuller campus and his friendship with Mouw.
The Washington Post, "Would God compromise to avoid the 'fiscal cliff'?" by Lisa Miller 11/29/12
Reflecting on discernment within today's political climate, Fuller President Richard Mouw was quoted, saying: "We are in the wilderness. The Holy Spirit has gifted us with the ability to discern. To choose among alternatives. God may have all the perfect answers, but we are trying to approximate the answers as best we can as finite creatures."
The Times Daily, "And the winner is…the Mormon church," by Rachel Zoll 11/15/12
Mouw is quoted as saying Mitt Romney's candidacy didn't cause the shift in Mormon inclusiveness, but was a sign of changes already under way. The article went on to mention that Dr. Mouw is co-leader of a group of evangelical and Mormon scholars who have been working behind the scenes for more than a decade to bring civility to their theological debate. This article was also included in the New Haven Register , The Republic, Deseret News, the Washington Examiner, the Washington Post, the Daily Herald, the Star-Telegram, the Daily Republic, Taiwan News Online, the Sioux City Journal and others.
Christianity Today, "Should the Billy Graham Evangelistic Association have Removed Mormons from "Cult" List?", by Ruth Moon 10/19/12
The Billy Graham Evangelistic Association (BGEA) recently removed an article from its website that listed Mormonism as a "cult." Dr. Rich Mouw, president, Fuller Seminary was quoted, saying, "My experience is that LDS folks—leaders and grass-roots alike—love Billy Graham. For the BGEA to use the term 'cult' in describing folks who are open to hearing Billy's message is needlessly setting up a barrier. Friendly discussions together about what it means to be a sinner saved by grace is a wonderful place to start. The BGEA has implicitly encouraged those important dialogues by setting aside a word that is designed to shut down serious, friendly explorations of the meaning of the gospel." This article was also published in the "Black Christian News."
WBEZ 91.5 Chicago, "A Civil Conversation between Evangelicals and Mormons"10/15/12
Richard J. Mouw and Dr. Robert Millet will dialogue on the commonalities and differences between Evangelicals and Mormons. In his recent book, Talking with Mormons: An Invitation to Evangelicals (2012), Dr. Mouw emphasizes that "understanding Mormonism isn't just about being nice, it's a Christian mandate." It is important, Mouw states, to move beyond denunciation to dialogue, allowing both parties to express differences and explore common ground. Dr. Millet, who is Professor of Religion and Dean Emeritus of Religious Education at Brigham Young University, is a co-leader with Mouw in Evangelical-Mormon dialogue and is also a speaker and author of many books, including Bridging the Divide: The Continuing Conversation between a Mormon and an Evangelical (coauthored with Gregory C.V. Johnson and Craig L. Blomberg).
Free Republic, "Theologians Find Matthew Vines' 'Homosexuality Is Not a Sin'
Thesis Not Persuasive," by Lillian Kwon 09/29/12
Richard J. Mouw, president of Fuller Seminary, opposes Matthew Vines' argument in part two of a three-part series that will feature both sides of the debate on the Bible and homosexuality.
Duke Today, "Duke Divinity School Presents Christian Leadership Conference"09/21/12
This Oct. 15-16 event explores how seminaries and clergy can inspire and prepare leaders for ministry. Fuller Theological Seminary President Richard J. Mouw will deliver two lectures, drawing on his perspectives as leader of one of the largest multidenominational seminaries in the world.
BBC Radio, "Spiritual Olympics and Toxic Debates," with William Crawley, 08/10/12
On his Everyday Ethics page, the BBC's William Crawley posts a podcast that includes selections from an interview with Mouw, in which Mouw discusses why he believes its vital that American Christians, learn how to disagree with each other.
Comment, "Kuyper in America," by Karen Swallow Prior, 08/10/12
This article discusses Dr. Mouw's book The Challenges of Cultural Discipleship: Essays in the Line of Abraham Kuyper, with the author commenting that, as a Baptist, she resonates with Kuyperian theology—as revealed by Dr. Mouw—much more closely than she previously believed.
Deseret News, "An Interreligious Pioneer: Evangelical Seminary President Builds Bridges through 'Convicted Civility,'" by Max Perry Mueller, 7/27/12
Mouw's leadership in interfaith dialogue is highlighted in this major feature article. Brigham Young University professor Robert Millet is quoted as saying that Dr. Mouw "will be remembered as one of the greatest men in the Christian world during the 20th and 21st centuries . . . because of his theological commitment to 'convicted civility,' the duty to truly get to know people of other faiths."
Christian NewsWire, "Risking Heresy: Lessons from Publishing Rob Bell's 'Love Wins,'" by Mickey Maudlin, 07/16/12
HarperOne Executive Editor Maudlin reflects on the fallout generated by the publishing of Bell's controversial book last year, and expresses surprise that so few public figures rose to Bell's defense—Richard Mouw, however, being a "notable exception."
Leadership Journal, "Who's Tending Our Well?" by John Ortberg, 07/16/12
Fuller trustee John Ortberg calls for "greater clarity around an evangelical center" in this article, referencing the significance of Billy Graham's early membership on Fuller's Board of Trustees as well as the influential leadership "voice" of Mouw in evangelicalism.
PBS NewsHour Blog, "Mitt Romney and Evangelical Voters: An Arranged Marriage," by Alex Bruns, 07/10/12
Mouw is quoted this article, which reviews the inroads presidential candidate Mitt Romney is beginning to make among Evangelicals. Dr. Mouw discusses the history of and reasons for the "hostility" many Evangelicals feel toward Mormons.
Deseret News, "'Demystifying' Mormon Faith for Media, Evangelicals," by Joseph Walker, 06/18/12
This article quotes Mouw extensively on his views about Mormonism, drawing from his June 17 Washington Post article.
Washington Post, "What I've Learned about Mormons," by Richard J. Mouw,06/17/12
With many Evangelicals reluctant to embrace Mitt Romney's presidential candidacy because of his Mormon faith, Dr. Mouw writes about the history and nature of Evangelical "anti-Mormon sentiment" and about his own experiences in dialogue with the LDS church.
Deseret News, "'Demystifying' Mormon Faith for Media, Evangelicals," by Joseph Walker, 06/18/12
This article quotes Dr. Mouw extensively on his views about Mormonism, drawing from his June 17 Washington Post article.
Washington Post, "Analysis: The Unexpected Evangelical Silence on Mitt Romney's Mormonism," by Jonathan Merritt, 06/11/12
Dr. Mouw's comments about Mormonism not being a cult were referenced in this article about Evangelical views of presidential candidate Mitt Romney. Also ran in the Huffington Post and Christian Century.
Christianity Today, "Getting to the Crux of Calvary," by Richard Mouw,06/04/12
Dr. Mouw discusses various theories of atonement in this article, noting that each has an element of truth—but that ultimately, the central reality is that through his substitutionary death, "Jesus did something for us that we could never do for ourselves as sinners." Also ran in Virtue Online and Christianity Today International.
Christianity Today, "Three Prominent Evangelical Leaders Announce Departures," 05/31/12
The announcement of Dr. Mouw's 2013 retirement is mentioned in this posting, along with the impending departures of leaders Shane Hipps of Mars Hill and Darren Whitehead of Willow Creek.
Monticello Times, "With Mixed Emotions I Bid Adieu to Monticello," by Paul Nolan, 04/12/12
This article makes reference to Dr. Mouw's lengthy interview on National Public Radio's "Speaking of Faith" program with Krista Tippett, referring to Dr. Mouw as "a leading evangelical educator and thinker" who is committed to civility.
Bloomberg Businessweek, "Romney Tax Returns Show $7 Million in Donations Over 2 Years," by Julie Bykowicz and Steven Sloan, 02/01/12
Dr. Mouw is quoted in this article, stating that president candidate Mitt Romney's donations to his church could help him among some Evangelical voters who have been reluctant to support his presidential bid.
Marietta Daily Journal, "Don McKee: No Smoking Gun in Tax Returns Released by Romney, Gingrich," 01/25/12
Dr. Mouw's statement to Bloomberg Businessweek that Evangelicals "should be impressed" with how much Romney gives to his church is referenced here.
Catholic Exchange, "Electing Mr. Reverend President," by Jordan J. Ballor,01/23/12
Dr. Mouw's views on common grace are referenced in this article on electing a president, stating that he has "written eloquently" on the topic.
Tulsa World, "Romney's Faith Likely a Nonissue," by Bill Sherman, 01/21/12
Dr. Mouw's statements on Mormonism are referenced in this article on presidential candidate Mitt Romney and his faith.
The Blaze, "Is Mitt Romney's Mormonism Becoming Less of an Issue in the 2012 Race?" by Billy Hallowell, 01/13/12
Dr. Mouw's statements on Mormonism not being a cult are mentioned in this article.
Los Angeles Times, "Mormonism: Not a Cult, Not a Problem," by Richard J. Mouw 11/20/11
In this op-ed article, Dr. Mouw discusses why he does not believe Mormonism is a cult, referencing the many theological dialogues he and other evangelical leaders have had with Mormons over the years. Mouw emphasizes, however, his belief that Mormon theology should not be "classified as Christian in the historic sense of that word." This op-ed ran in more than a dozen other news outlets. Numerous other blogs and articles in November and December 2011 made reference to Dr. Mouw's comments about Mormonism.
See previous citings in the Press Room Archives.