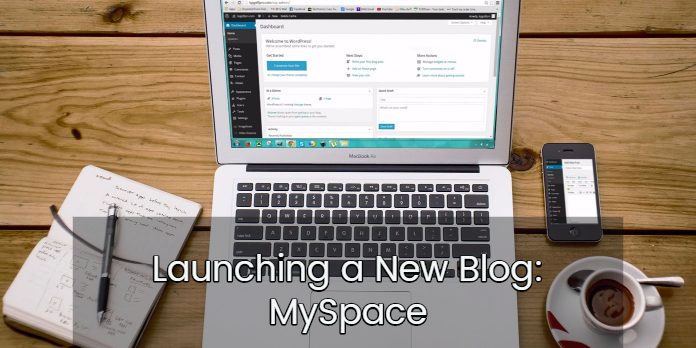 Those who know me well thought they would never see the day, but indeed it has come: I am launching my own blog.
Now, it wasn't so long ago that I wouldn't have known the definition of a blog, much less its purpose. I am always a little behind on these things—and confess that I have to endure more than a little teasing from my son, Dirk, who is certainly more technologically savvy than I.
Yet I cannot ignore the upside of this whole blogging business. I spent a lot of time this summer exploring blogs—take note, I might be reading yours!—and became quite intrigued with the immediacy of this new way of communicating. So here I am, plunging into the adventure myself. It offers an opportunity for me to share with you, my friends and fellow bloggers, the things that are on my heart in "real time," so to speak.
One thing that has been on my heart lately is space. Along with exploring blogs this summer, I became familiar with MySpace. I did some browsing, and was amazed by the sheer volume of this phenomenon: thousands and thousands of pictures of people supposedly inviting you into their "space."
When I look at all those pictures, I think about how, in some primordial sense, each of these folks realizes that they are not alone. I think that, at some level, they realize the truth of the Psalmist when he said: "Where can I go from your Spirit? Where can I flee from your presence? If I go up to the heavens, you are there; if I make my bed in the depths, you are there." Or in today's vocabulary, we might say: If I retreat into my own website, my own blog, my own MySpace…there, too, I am in your presence.
As Christians in this MySpace culture, we need to be reminding people that everything we call "my space" is also, in a very profound sense, God's space. We are inescapably in God's presence.
Whether it's on MySpace, in classrooms, or in the workplace, each person we encounter in our day-to-day lives has a God-sized space within their souls. This is a space that can be filled only by a relationship with the one true God.
Richard J. Mouw
18 Comments »
---

---

---

---

---

---

---

---

---

---

---

---

---

---

---

---

---