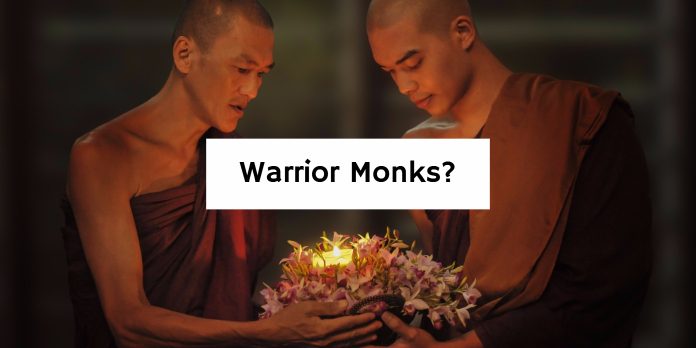 I just finished a week of co-teaching a course for nine military chaplains. It was an "intensive"–which means all day, every day, for five days. I did something like this about two decades ago, at the Chaplain School at the Rhode Island Navy Base. My memories of that earlier time are very positive ones, and this past week, teaching in our Doctor of Ministry program, only reinforced my sense of the importance of the ministry of military chaplains.
In our course last week, we covered topics in theology and ethics with reference to military life. My co-teacher, Russ Spittler, himself a longtime Navy Reserve Chaplain, did an amazing job of relating 1 Corinthians to the realities of military life. And Anne Tree, my research assistant, got some great discussions going on case studies.
One thing that stood out for me is how comprehensive the chaplaincy is as a ministry. Military chaplains are dealing with marriage and family issues, youth culture, sexuality, cross-cultural communication, multinationalism, treatment of prisoners, questions of authority, legal challenges–and in all of that, the most fundamental realities of life and death.
One aspect of military life that is not often acknowledged is the importance of community. The 1989 film Glory–I highly recommend it–is about a platoon of African-American soldiers who fought in the Civil War. Near the end, they have agreed together to face a military maneuver that will mean certain death for all of them. Sitting around the campfire the night before their final battle, they talk about the importance of sticking together, even in the face of death, and one of them remarks that he sees no alternative for himself. "I ain't never had family before," he says.
There is an old tradition in Asia of the "warrior monk." I thought a lot about that last week. Like monks, people in the military have a strict discipline, one that is designed to nurture certain virtues: loyalty, solidarity, a spirit of sacrifice, courage, fidelity (semper fi!). For many young men and women entering the military, these patterns are brand new. For some of them, this will even be their first experience of something like "family."
I have done my share of marching against wars and criticizing prominent aspects of American foreign policy. For all of that, though, I have great respect for the military. And I have an even greater appreciation for those who wear the chaplain's cross on their uniforms. People who serve as chaplains are often viewed with suspicion by both their sending churches and their military peers. They often struggle alone with complex theological and ethical challenges. The ones that I spent time with last week are the best and the brightest of "warrior monks"!
7 Comments »
---

---

---

---

---

---