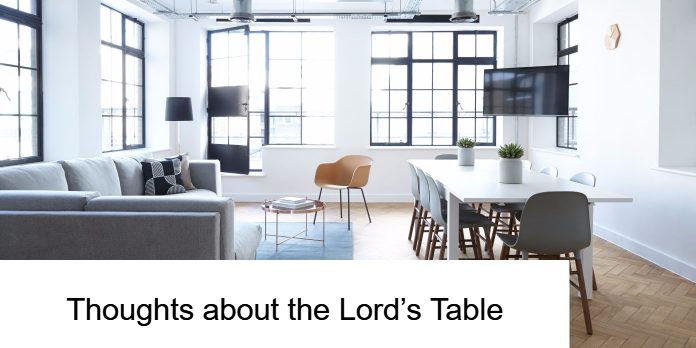 There is a very strange ad in the current issue of Crisis, a conservative Catholic magazine. Billed as "An Appeal from Faithful Catholics to America's Bishops," it issues this plea: "Please Protect the Body and Blood of Christ from Pro-Abortion 'Catholic' Politicians." I don't pretend to be able to give advice to Catholic bishops about their sacramental policies, but I certainly don't think that in either their theology or mine the Body and Blood of Christ need to be "protected" from Catholic politicians who defend Roe v. Wade.
Actually, I may end up being a part of a group that does give some kind of Eucharistic advice to the Catholic bishops. I am presently co-chairing, along with Bishop Patrick Cooney of the Diocese of Gaylord, Michigan, the official Reformed-Catholic dialogue. The four Reformed denominations are the United Church of Christ; the Presbyterian Church (USA), which I represent; the Reformed Church in America; and the Christian
Reformed Church. We are just finishing up a few years of talking about baptism and will soon get started on the Eucharist.
In the Reformed congregations in which I was raised, there was never any suggestion that the Table needed to be protected from threats posed by sinners. Indeed, it was the other way around: we were the ones who needed protecting. We were constantly warned against eating and drinking "unworthily," lest we do so "to our own damnation."
I broke with that tradition of "fencing the table" in two stages. The first occurred in a kind of instinctive manner. When Phyllis and I first moved to Pasadena, we worshipped frequently at All Saints Episcopal Church, in good part because they had a active program working against South African apartheid, and having worked hard on that issue in my Grand Rapids days I joined the cause at All Saints. Each Sunday when the time came for the Eucharist, the rector, George Regas, would say in a gentle Southern drawl,
"Wherever you are in your journey of faith, we welcome you now to this Table." Even though I had questions about the theology at work there, that felt right to me.
One Sunday I noticed Dr. Art Glasser in line to receive communion at All Saints; Art is a conservative Presbyterian (PCA), but his wife Alice was an active member at All Saints. The next day I went to Art (a Fuller colleague) and asked him how he worked all of that out theologically. "Oh, Richard," he said, "long ago I was convinced by John Wesley that the Eucharist has an important evangelistic function!"
That too seemed right to me, but I still had to get past the I Corinthians 11 passage about eating and drinking unworthily, which had been so prominent in my upbringing. When I actually studied the passage in its context, I made my peace. Paul begins by chiding the members of Corinth for making a gluttonous meal out of it. They were overeating, and even getting drunk on the wine. It is with that in mind that he tells them that they are treating as if it were just another meal, and by not approaching the Lord's Supper with respect they are risking judgment. There is nothing in what Paul says that would suggest that an honest seeker who is drawn to the Table without yet having a well-formed faith will be damned for partaking.
I hope that my thinking about the Eucharist will get further clarified in my forthcoming discussions in the Reformed-Catholic dialogue. To be sure, I doubt that my Catholic partners will be very interested in any practical advice I might have to offer. But if anyone does ask, I'll tell them that, on my reading, the Crisis ad is very confused. While, like the persons who published the ad, I don't agree with the pro-abortion politicians, I do hope they will continue to feel drawn to the Table of the Lord.
9 Comments »
---

---

---

---

---

---

---

---