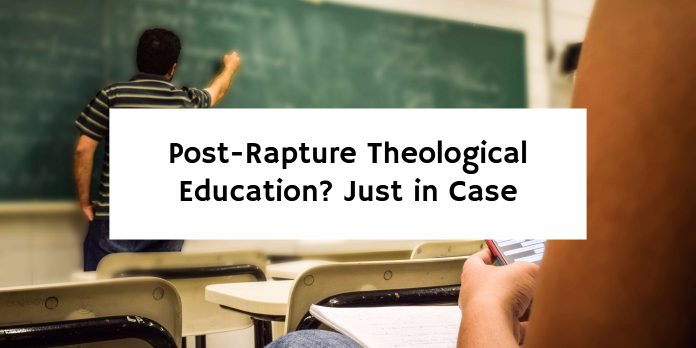 On May 21 I have scheduled a videotaping session on campus for a project we have labeled "The Seminary of the Future." Now it turns out that there may be a scheduling conflict: according to Harold Camping, the Rapture will occur on that day, and Camping is gathering his followers to get ready to "meet the Lord in the air."
Camping, trained as a civil engineer and now the president of Family Radio, was a member of the Christian Reformed Church until he departed for dispensationalist territory in 1988. He had long been interested in Bible prophecy, but he has now intensified his efforts to discern the key events in the prophetic calendar. He predicted that Christ would return in September 1994, and when that failed to occur he decided that what had really happened then was the end of "the church age." Since then he has not wanted anything to do with institutional churches. Now he is certain that May 21 is Rapture Day, and that exactly five months later, on Oct. 21, 2011, the end of the world will occur.
Some might think that he is simply missing an important Bible verse: the one where Jesus says, in Matthew 24: 36, that "no man knoweth the day or the hour" of the Return. But Camping has no problem with that passage. Jesus was correctly stating, Camping believes, that at that time no one knew when the End would come, because the exact day would be revealed only when the End actually draws near—he finds clues to all of that in a Daniel passage.
I am not canceling the May 21 taping session on "The Seminary of the Future." If God decides to cancel it for me, though, that will be fine with me. Indeed it will be a joyful occurrence, even though I will have to admit that I was wrong about Rapture theology. Even if the Rapture does occur that day, I hope we are doing the taping early enough to get it completed before we make our ascent. It may be that a video of "The Seminary of the Future" will be a helpful thing to take along with us to our heavenly home. My guess is that there will still be the need in heaven to clear up a lot of theological confusion, so theological education may be an important part of the celestial process of being "changed from glory into glory."
5 Comments »