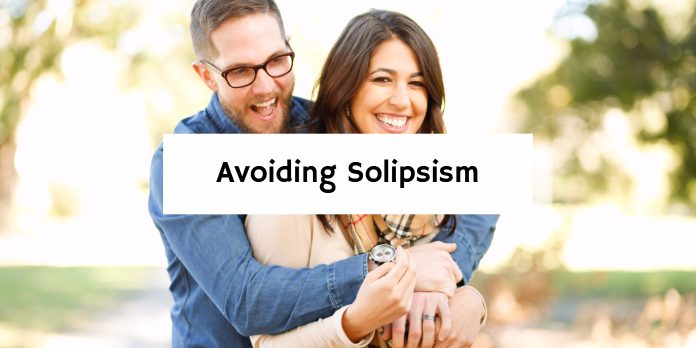 In my recent Newsweek column, I described the sadness that hit me on Election Day morning when I saw angry groups gesturing angrily to each other as they waved signs for and against the California referendum on same-sex marriage. Since that column appeared, I have seen hundreds of responses to my plea for a civil discussion of the issue, some of them modeling the civility I asked for, and others from folks who continue to wave the signs in anger.
Jake from Chicago is one of the sign-wavers. On his blog he expresses his rage over the fact that Newsweek failed to print his letter criticizing me. Actually, "criticizing" is a weak description in this case. Jake uses two nouns to describe me. I won't repeat the second one in this space, but here's a hint: it is a compound noun beginning with "a." The first is more printable: Jake says I am a "solipsist."
At first I wondered how Jake knew enough about me to describe me in such specific terms. Then it occurred to me that there was a Jake that I knew in high school in New Jersey who also liked to refer to me with the "a" word. The Jake who is presently quite angry with me is from Chicago, but we all move around a lot these days. Anyway, if it is the same Jake, I take some delight in discovering that he has expanded his vocabulary. The kid I knew in New Jersey would not have been voted "Most Likely to Discover What 'Solipsist' Means."
For those who may not be as versed in philosophical terminology as the present Jake, a solipsist is someone who believes that he or she is the only person that exists—everyone else is a figment of the solipsist's imagination. One of my favorite philosophical jokes was told by Bertrand Russell, who had mentioned in a BBC interview that sometimes he was tempted to endorse solipsism. A woman wrote to Russell and told him that she was pleased to hear about his attraction to that perspective. She was a convinced solipsist, she said, and was comforted to know that there might be another one around!
In his anger toward me, Jake has actually stumbled on an important social problem. As a metaphysical theory, solipsism is not very plausible. But many of us do fall into a pattern on occasion of a kind of functional solipsism. We act like we are the only ones who have genuine experiences, and we treat others as less than real persons. That was the problem I was trying to address in my column. On both sides of the current angry exchanges over same-sex marriage, there are real people with genuine hopes and fears. It would be a good beginning in working for the common good if we could at least hear each other in talking together about our concerns. The responses to my Newsweek column have convinced me even more that such a conversation is extremely difficult. I for one, however, will struggle against the temptation to retreat into a functional solipsism on the subject. And if Jake is willing to talk calmly, I will even ignore his previous use of the "a" word!
29 Comments »
---

---

---

---

---

---

---

---

---

---

---

---

---

---

---

---

---

---

---

---

---

---

---

---

---

---

---

---